10 essential Startup tools for starting a Business in 2022
A goal without a plan is just a dream. To turn your side project into a money-making business, you need a sound plan and the right set of startup tools.
The list of startup tools
Here's the list of 10 awesome startup tools we've prepared for you:
IdeaBuddy
nTask
ZOKRI
Chanty
SocialBee
CallHippo
Apploye
Fiskl
Engati
LogoDesign.Net
OK, now let's dive in and check what these tools are all about!
IdeaBuddy – a perfect tool for planning your startup
IdeaBuddy is an innovative business planning software that helps aspiring entrepreneurs and teams to develop their ideas, create a business model, validate a business concept, and get a modern business plan.
If you just came up with the idea for your business, with IdeaBuddy you can sketch it out in Idea Plan.
You can develop your idea further with Business Guide, which will take you step-by-step through the entire business planning process and provide relevant examples along the way. Also, the Financial Plan will help you make your financial projections in a simple way (no hard maths needed).
Key features
Business canvas – quickly sketch out your business idea
Step-by-step business planning guide – develop your business idea
Automatic financial projections – easily forecast for performance
Business plan builder – get a modern business plan
Pricing
Dreamer plan – $15 per month/$45 per year
This plan allows you to work on 1 idea (project). It includes a business canvas, a step-by-step business planning guide, and a financial plan, which you can export and share.
Founder plan –  $25 per month/$85 per year
You are getting 3 ideas (projects). It has everything included in the Dreamer plan, plus you are getting a business plan builder.
Team plan – $45 per month/$165 per year
Up to 30 ideas (projects), and it has all the features included in the Founder plan, plus you are getting a business plan builder.
***Lifetime plan***
This is a time-limited offer and it includes a lifetime subscription to a Founder plan with 3 ideas for only $178.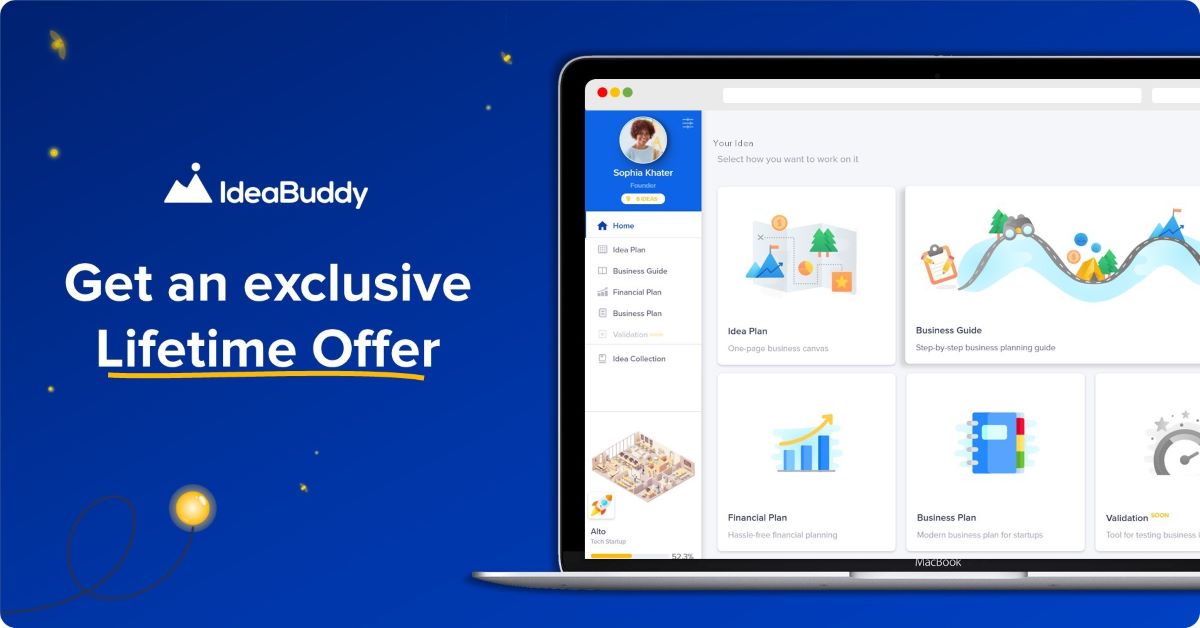 nTask for project management
nTask is a project management tool that will help you keep all your tasks in line. You can manage your tasks, track time you spend on each task, organize online meetings with your team – pretty much everything you need to manage your projects.
nTask will save you time switching between several different tools and keep all your tasks in one place. And what's most important – since you're just starting out, nTask has a free basic version that will surely cover all your needs.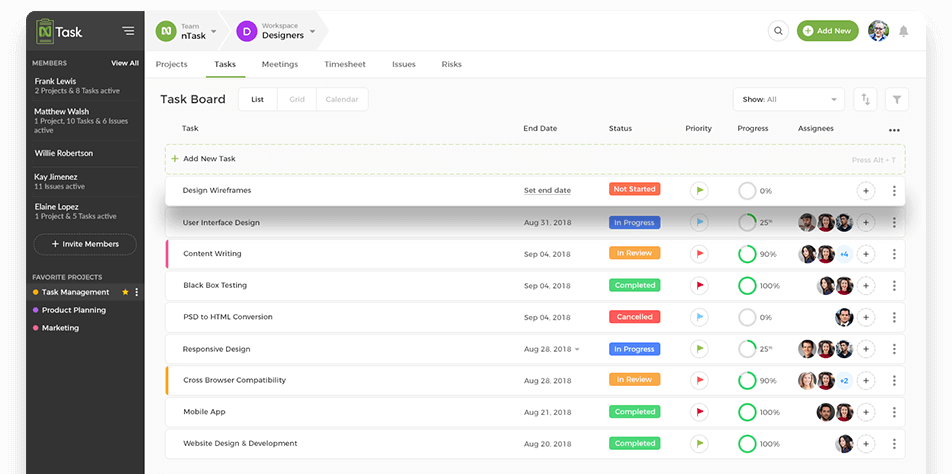 Key features
Projects – track your project schedule
Tasks – create, assign, and track tasks
Meetings – organize and manage your meetings efficiently
Timesheet – make time tracking hassle-free
Issues – resolve issues quickly by defining issue severity, issue priority, and issue status
Risks – identify and analyze potential risks your projects are subjected to
Pricing
Basic – Free forever
Offers 100MB storage, 5 members per team, unlimited workspaces and tasks, meetings, timesheets and issues.
Premium – $3.99/month
Offers everything in Basic plan with additional 5 GB storage, projects, Gantt and kanban view, bulk actions and custom filters.
Business – $11.99/month
Offers everything in Premium plan plus 10 GB storage, feature for saving custom filters, risk management, custom roles, and advanced reporting/integrations.
Enterprise – Contact their team for pricing
Offers everything in Business plan, plus custom onboarding, dedicated account manager and dedicated cloud.
ZOKRI – OKR and performance management
Overview
ZOKRI is goal setting software for companies that want to move away from goals created only by management and then stored in spreadsheets. The type of goals that aren't looked at by the teams doing the work. These don't work. High performing teams are trusted and empowered to discuss, propose and create Objectives and Key Results that align with company objectives, then deliver. This way of setting goals as evolved over 20 years and has been adopted by pretty much every start-up and fast-growing tech company. ZOKRI has a free plan for SMBs and small teams with paid plans starting from just $5.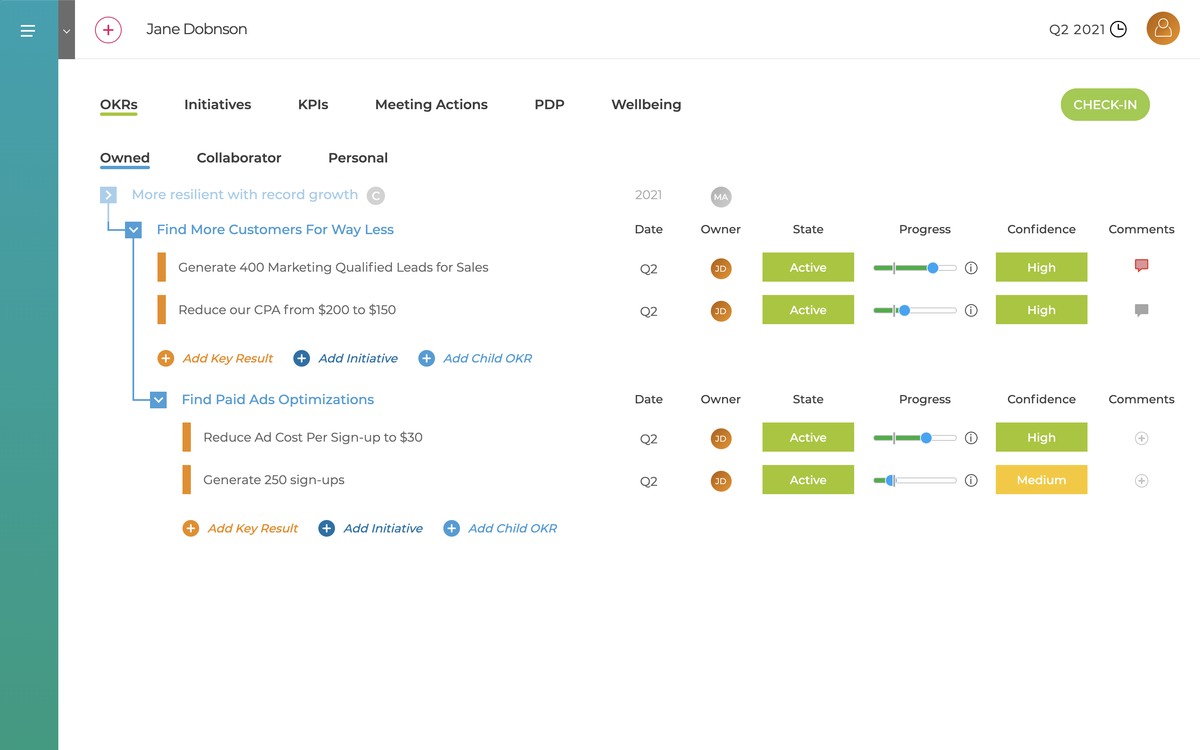 Key Features
Create a Mission, strategy and goals that align in one place
Use OKRs to define ambitious stretch goals with measurable outcomes
Track KPIs and set targets for business-as-usual metrics
Get updates on progress, plans and problems weekly
Alerts and notifications keep everyone on track and focused
Free guides and video tutorials coach you on how to use OKRs
Pricing
Team – Free
1 team of up to 10 people. Includes: Strategic Objectives, OKR Management, Check-ins, Notifications & Alerts, Meeting Management, Knowledge Base, Email Support and SSO User Management.
Essentials – $5 per month / per user
OKR Software for unlimited teams. Includes: Strategic Objectives, OKR Management, Check-ins, Notifications & Alerts, Meeting Management, Knowledge Base, Email Support and SSO User Management.
Performance – $10 per month / per user
Performance Management Software for unlimited teams. Includes: All Essential Features, Personal OKRs, Personal Development Plans, Wellbeing Surveys, Custom Surveys, Manager Support, Culture & Values and HRIS Support.
Chanty – startup tool for instant communication
Overview
Chanty is a tool that helps you communicate with your coworkers in a quick and easy way. Yes, most of your business communication should go through emails, but for some parts of the business, it's quicker to solve issues with your team on the spot. With Chanty you can easily share your ideas, issues and fixes via instant messaging, voice messages and improve overall communication by integrating it with other tools you use.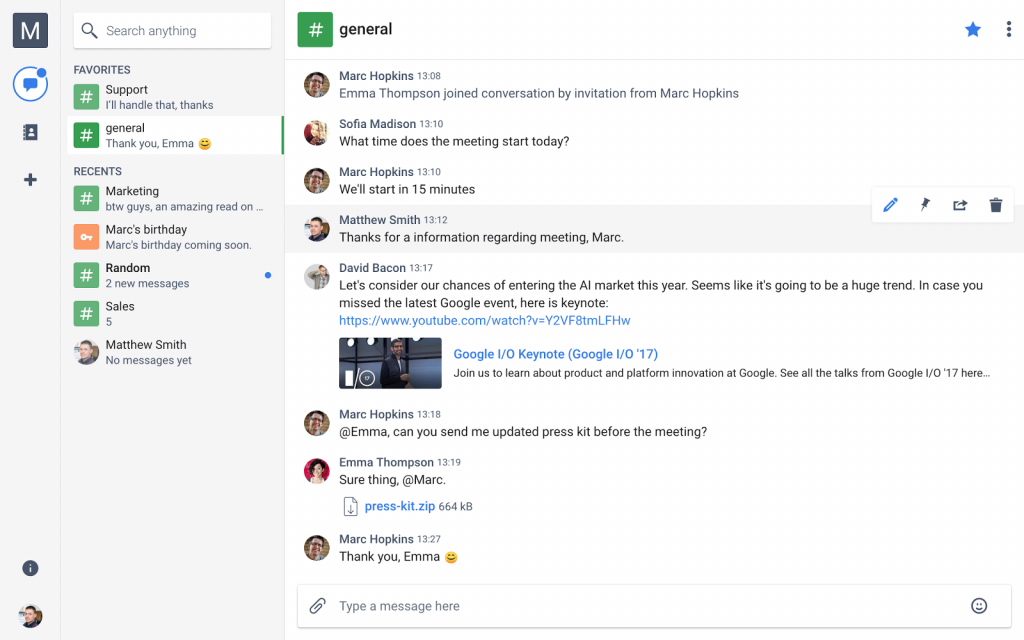 Image credit: Chanty
Key features
Unlimited message history, conversations and tasks
Teambook hub with members, tasks, conversations and all the shared content
Powerful conversation actions
In-app media content player
Instant search for messages, files and other content
Seamless file sharing
Pricing
Free Plan – for teams with up to 10 members
Offers 20 GB per team, unlimited public and private conversations, unlimited searchable history, unlimited one to one audio calls, unlimited voice messages, built-in task management, one guest user and up to 10 integrations.
Business Plan – $3/user/month
Offers 20 GB per team member, unlimited public and private conversations, unlimited searchable history, unlimited one to one audio calls, unlimited voice messages, built-in task management, three guest users per member for free, unlimited group audio calls, unlimited one to one video calls, unlimited screen sharing and unlimited integrations.
SocialBee – a platform for social media management
Overview
SocialBee is a tool that will help you maximize your social media management efforts. Marketing without social media is now simply a no-go, if you don't have social media, you practically don't exist. Social media management is important but can take up a lot of your time that can otherwise be spent on developing your business. SocialBee helps you save up to 8 hours a week and get the most out of your social media marketing.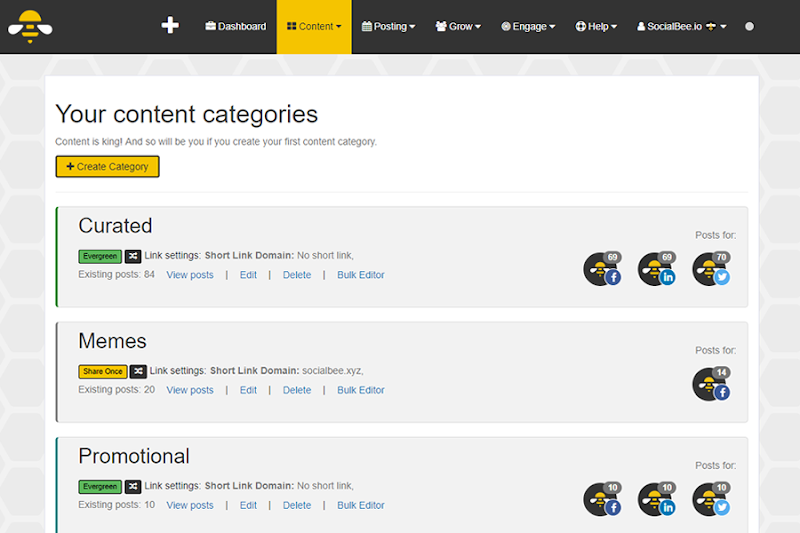 Key features
Post on all major social networks such as Facebook, Instagram, Twitter, LinkedIn, Pinterest, Google My Business
Reshare your evergreen content
Analyze your audience and spy on your competitors
Customize each post for each social network
Advanced content analytics
Use categories to structure your content
Pricing
Bootstrap – $19/month
Includes one workspace, one user per workspace, 5 social profiles, 10 content categories, 10 RSS feeds, 1000 posts per category, post recycling and all audience tools.
Accelerate – $39/month
Incudes one workspace, one user per workspace, 10 social profiles, 50 content categories, 50 RSS feeds, 5000 posts per category, post recycling, and all audience tools.
Pro – $79/month
Includes five workspaces, three users per workspace, 25 social profiles, unlimited content categories, unlimited RSS feeds, 5000 posts per category, post recycling, and all audience tools.
CallHippo – easily manage your sales and support
Overview
CallHippo is a business telephony system that helps you connect with your customers and clients. It's easy to use, but it also offers advanced features like Power Dialer and Automatic call distribution. It offers extensive reporting and integrations that help sales and service teams have effective conversations with customers.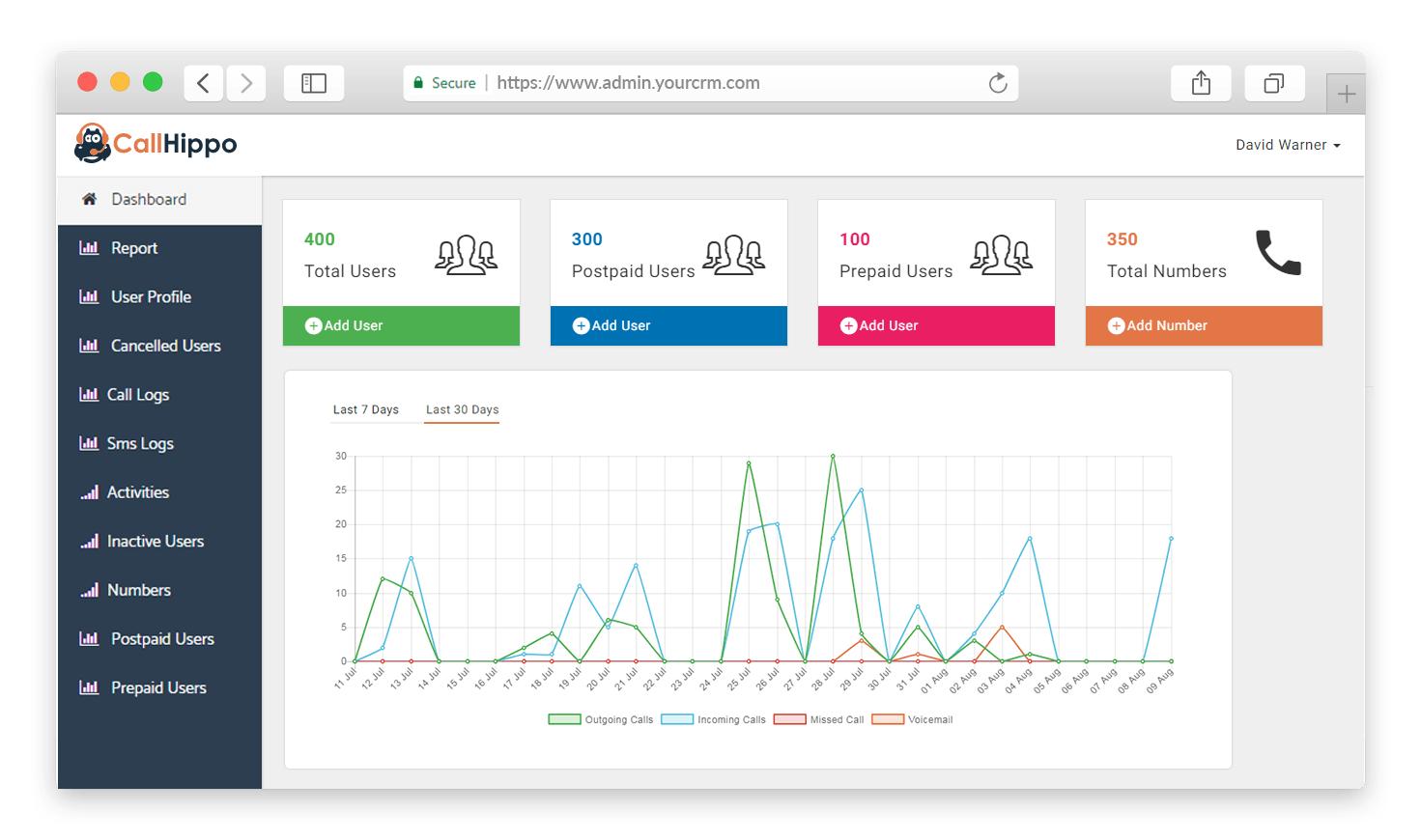 Key features
Auto Dialer
Call Center Management
Call Monitoring
Contact Management
IVR / Voice Recognition
Predictive Dialer
Reporting/Analytics
Telemarketing Management
VoIP
Pricing
Bronze – $14/user/month
Includes free number, forward-to-device, SMS, voicemail, teams, SDAP, and shared inbox.

Silver – $24/user/month
Offers everything in Bronze plus unlimited incoming calls, call recording, IVR, live call, call queuing, and intelligent reports and analytics.
Platinum – $35/user/month
Offers everything in Silver plus power dialer, call transfer, 3-way calling, the route to the external number, and custom caller ID.
Enterprise
Offers everything in Platinum plus personalized onboarding, advanced integrations, custom integrations, custom reports, and a dedicated account manager.
Apploye – Time tracking and scheduling app
Overview
Apploye is a smart solution for time tracking, monitoring, and scheduling. It supports the startup mostly, but other medium and large organizations can equally use the software for better improvement. The software is very friendly and easy for the user with a sorted dashboard and features.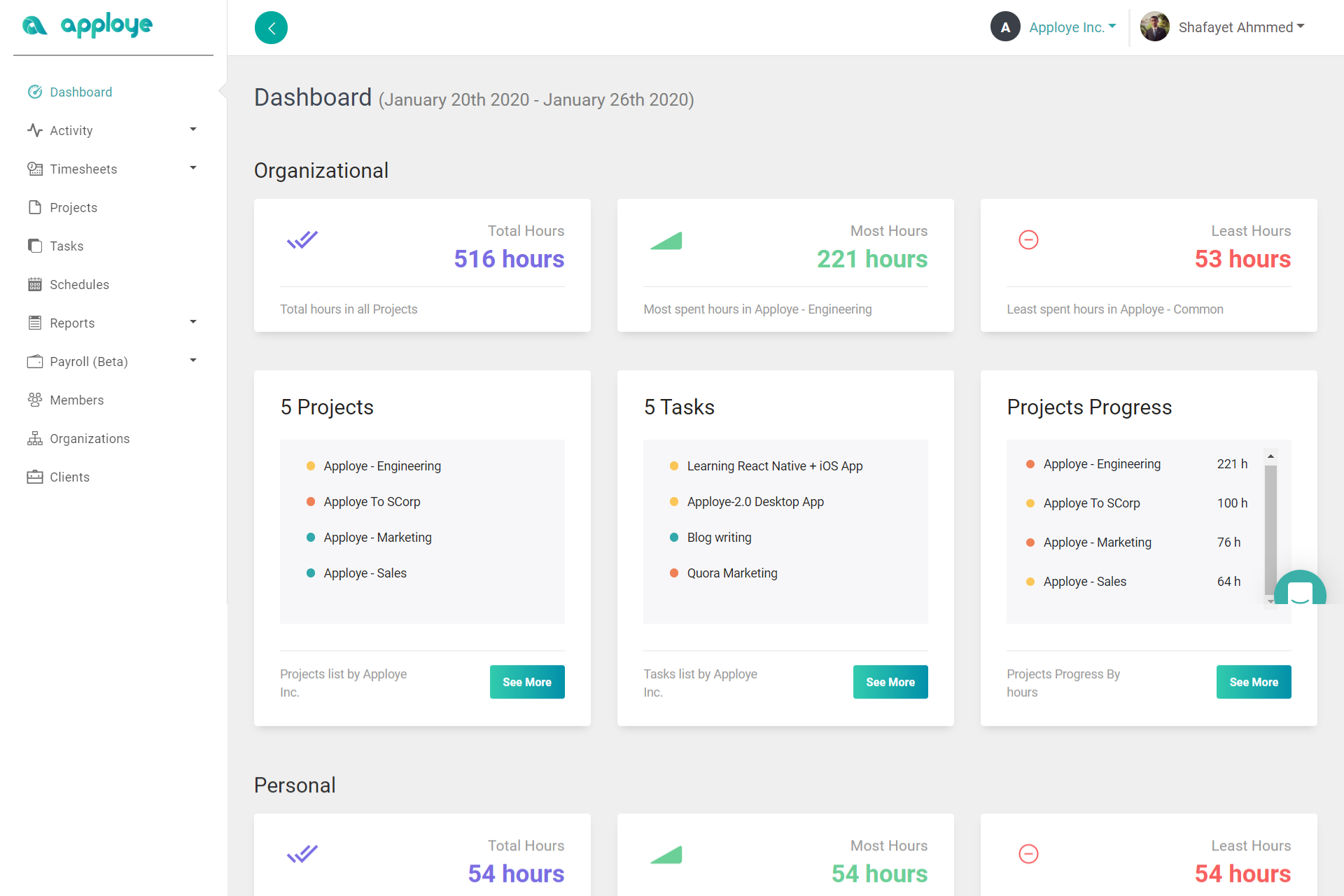 Key Features
Online time tracking, billable and non-billable hours tracking, manual time entry,
Customizable timesheet, offline tracking, daily, weekly, monthly review,
Keyboard and mouse movement tracking, screenshots, apps and URLs tracking, GPS location tracker,
Attendance, scheduling, shifting duties, leave and vacation tracking,
Productivity level monitoring, project, and task tracking,
Comprehensive reports, payroll and invoices,
Available in Windows, Linux, Mac, Android, Web.
Pricing
TimeTrack: $6 per user per month
FieldTrack: $7 per user per month
RemoteTrack: $8 per user per month
Fiskl – startup tools for finance management
Overview
Fiskl is a set of startup tools that lets you scan receipts, create and manage invoices, quotes and expense reports. Small or large businesses can automate and manage all expenses and billing activities they need. Keeping a close eye on all of your expenses will help you get a grip of what parts of your business should be improved, and how you should model your prices.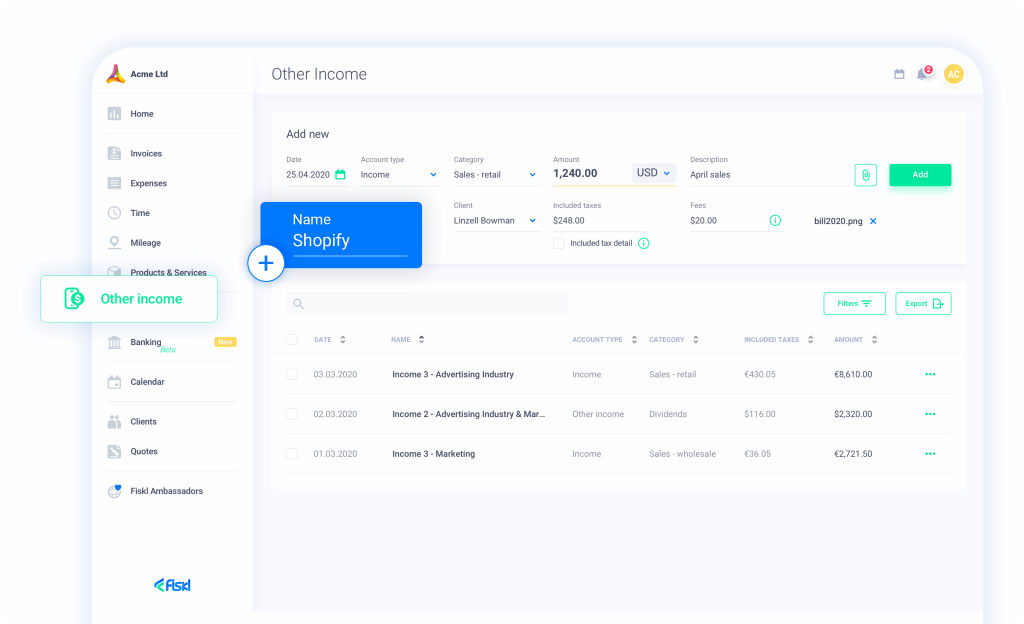 Key features
Customized invoices
Over 150 supported currencies with automated, live exchange rates
Recurring invoices
Invoices and estimates with status tracking
Payment integrations
Send invoices via email, WhatsApp, Telegram, iMessage
Intelligent expense management
Banking integration
Built-in, easy-to-use timer
Pricing
Free plan – free for one user
Create invoices for up to 7 clients, log up to 250 items, no recurring invoices, banking integrations, no white labeling possible.
Solo plan – €10/m for one user
Unlimited invoices, log unlimited items, create recurring invoices, integrate with one bank account, remove Fiskl branding from your account.
Pro – €15/m for two users
Unlimited invoices, log unlimited items, create recurring invoices, integrate with three bank accounts, etc.
Prime – €25/m for five users
Unlimited invoices, log unlimited items, create recurring invoices, integrate with unlimited bank accounts, etc.
Engati – chatbot tool for your startup
Engati is the world's leading multi-lingual Digital CX platform, and it is a one-stop platform for powerful customer engagement. With the intelligent bots, they help you create the smoothest of customer experiences, with minimal coding. And now, they are even helping you answer your customers' most complicated questions in real-time with Engati Live Chat.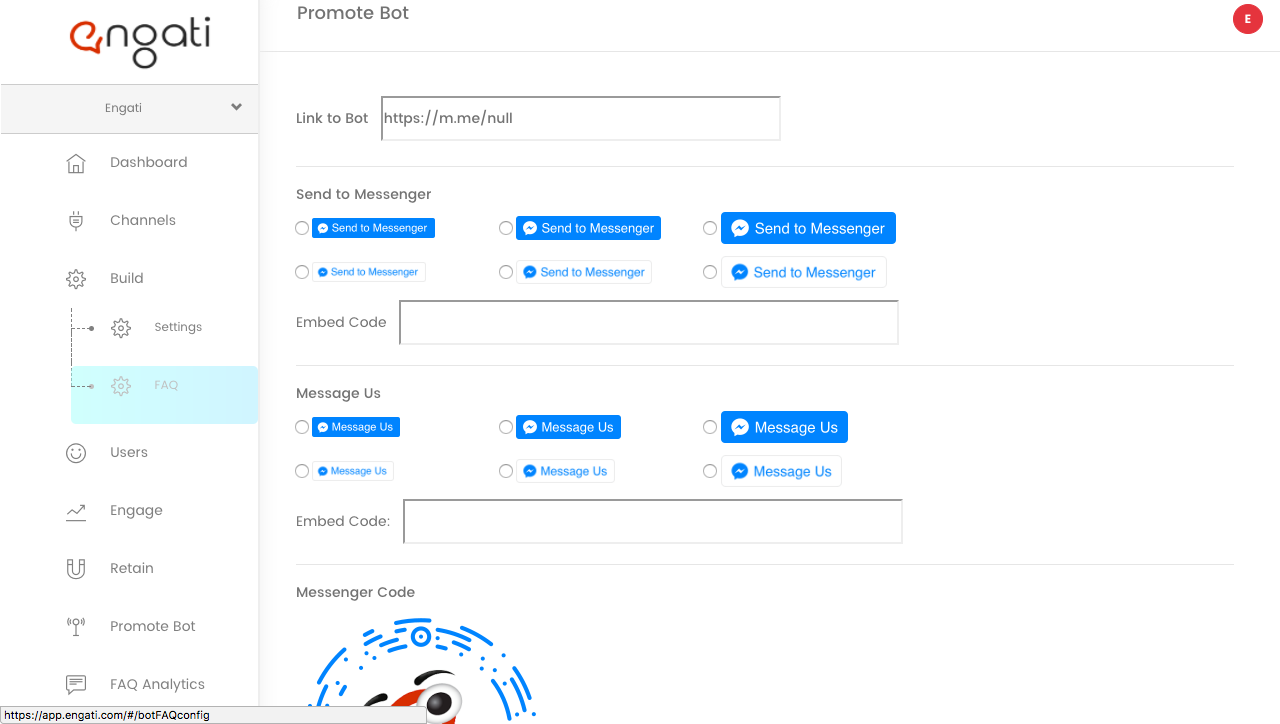 Key features
Omnichannel Conversations
One-view Inbox
Advanced Routing
Real-time administration
Extensible Integrations
Rich Analytics
e.Sense Proprierty NLP
Conversation Flow Builder
Deployment Models
Mobile SDKs
Exhaustive UI customization
Multilingual
Bot Building & Solutions
Human Takeover
Voice Bots
Pricing
If you want to check their price plans and special offers, you can check out their pricing page
LogoDesign.Net
Overview
Logodesign.net is one of the startup tools that let you create a unique brand identity with premade logo templates. Each template is created by expert graphic designers who have worked in the industry for years. You'll see some top-notch quality, tons of editing options, and a hassle-free process. Even if you don't know much about graphic design, the tool is super easy to understand and get a hang of. In no time, you'll see browsing through the pages and short-listing your favorite pieces.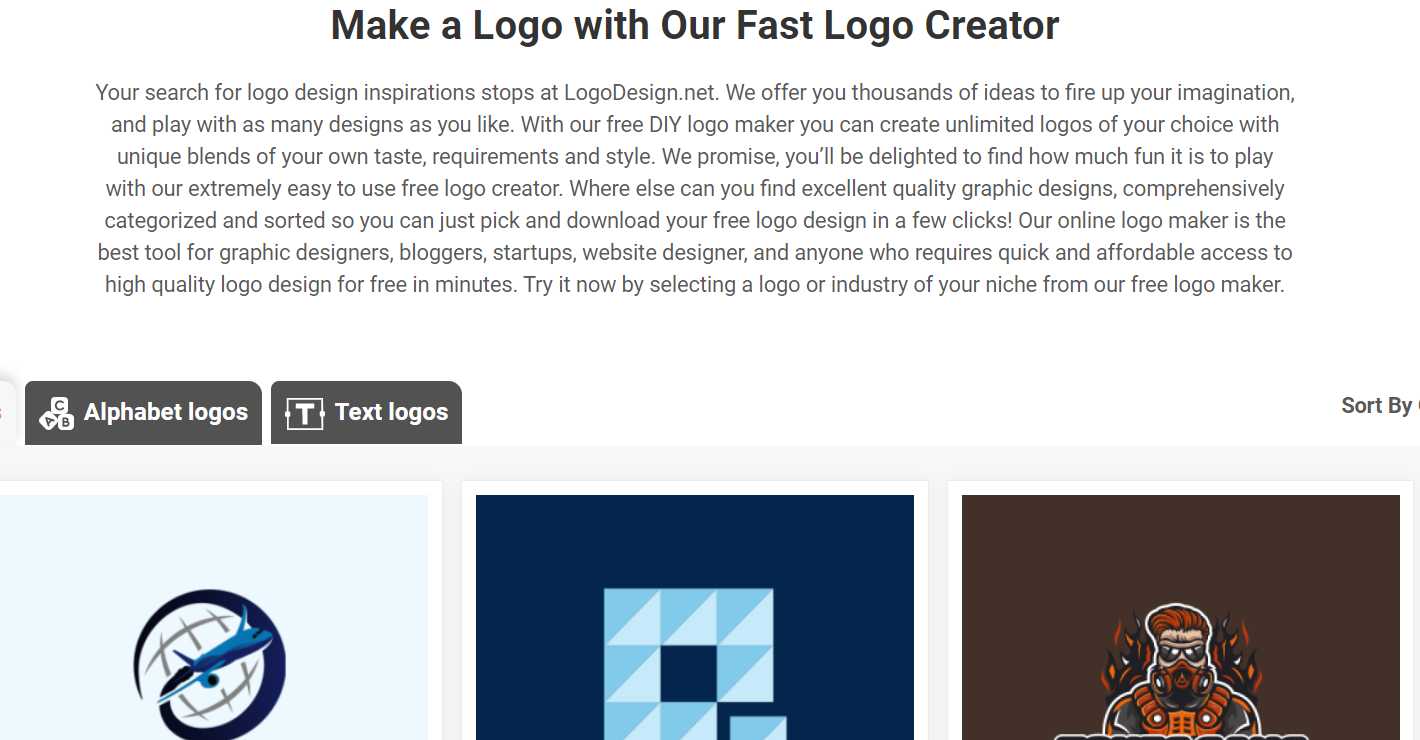 Plus, the interface is also quite user-friendly.
The customization studio is a promising feature of this tool. It lets you modify the design details such as icons, colors, and fonts. You can also add effects, flip the design, play with alignment, or even do a bit of kerning (letter spacing).
If you are serious about your business, you need to build it as a brand. A logo is a visual element that helps you with that. It lets people visualize the brand and even connect with what it has to say.
So if you need a logo, try logodesign.net and see what it can do for you.
Key Features
Online logo maker – No need to download anything. Everything is browser-based.
Search option – You can search designs by industry or by specific keywords.
Professional design – Each design is created by a professional artist.
Custom logos – Original logo designs for exclusive branding.
A step-by-step process – Perfect for design novices. All it takes is simple clicks.
Customization – Editing panel that lets you modify colors, fonts, and other design features
Complete branding – Branding elements such as envelopes, business cards, and t-shirt designs available.
Pricing
There are three packages to help you choose according to your budget and branding needs:
Basic Plan: Current discounted price: $39; Original price: $78
Includes only the logo design
High-res files in JPG and PNG formats
The vector file in PDF
Standard Plan: Current discounted price: $57; Original price: $114
What are the other startup tools you need?
Depending on the business you plan to start, the set of startup tools you need will certainly change, but these are the must-haves for every type of business. For example, if you're planning to start a retail business, you'll certainly need POS software. In case you want to start an online business, you will need to select a merchant service provider.
If you're not sure what startup tools you might need, try planning out your business with IdeaBuddy. With the intuitive business planning guide, you'll learn more about each part of your future business, and get a better idea of what startup tools you might need to lift it off the ground.

And, if you want to begin a workshop class, you may require booking software to easily manage your course and class schedule.
So, no more postponing, start with turning your dreams into reality.